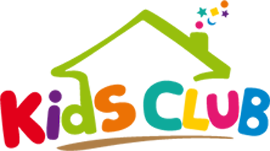 Children and Teens
From nursery through sixth grade; there is a class for each age range in Kid's Club. Bible Baptist Church will insure your child will have a safe, enjoyable experience while you attend our services.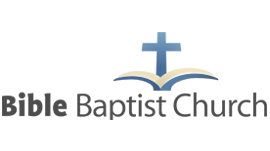 Adult
Our Adult Ministries cover our weekly services, outreach, and small group classes. Through the ministries of Bible Baptist Church adults will find meaningful friendships, enjoyable activities, and a network of care where you can continue to grow in your faith.
Loving nursery workers provide a clean and safe environment. Parents can have peace of mind while they attend one of the adult Bible classes or one of the worship services. Nursery is provided for newborns through two year olds.
It is amazing how much your child will learn in these classes specifically tailored for children from three to five years old. They will come home singing new songs, quoting verses they have memorized, displaying their crafts, and sharing with you important truths they are learning from the Bible. They will learn things like the importance of obedience, being kind, sharing, and even more important truths, like who Jesus is, and the fact that God loves them and made them for a unique purpose. The teachers and workers are trained, dedicated, compassionate, and excited to be a small part of the life of your child.
Games, excitement, learning, crafts and songs are just a few words that describe the Elementary Sunday school classes at Bible Baptist Church. During this critical age range, children's ability to memorize Bible verses, and to comprehend more significant truths from the Bible really accelerates. They will learn powerful truths from the Bible that will stick with them for the rest of their lives, participate in games, and make great friends.
There are multiple elementary classes that are tailored to make church exciting and understandable for your child.
Children and Teen Bus Ministry
Multiple children, teens, and families are reached each week through the bus ministry. Some of these children are underprivileged, and the love of Christ that they receive through the bus ministry is the highlight of their week. This ministry is staffed by volunteer Christians who love people. If you or someone you know would like to ride one of our buses to church, call our church office at 605.692.7156 or contact our bus ministry office by: email.
There are multiple Kid's Club classes run every Wednesday evening at 7. With games, crafts and Bible lessons - Kid's Club is both exciting and educational
Every year, elementary aged children look forward to the opportunity to attend summer camps.
There are a variety of activities for children throughout the year. From VBS, Harvest Fest, Summer Camps, our Christmas Program, and more; there is always something coming up for your child to participate in.
Sunday Morning Growth Group
Through the ministries of Bible Baptist Church adults will find meaningful friendships, enjoyable activities, and a network where you can continue to grow in your faith.
Our Sunday Morning Growth Group is every Sunday at 9:30 am
There is a ladies Bible Study that meets at the Church every month. Through this group ladies encourage one another and grow together in faith.
Wednesday Evening Growth Group
Join Pastor Yoder in the Main Auditorium every Wednesday night at 7 pm for a focused Bible study. Receive encouragement from the Word of God, fellowship with others, and hear practical Biblical principles that you can apply to your life stage.
The Bible is an extremely powerful book. It has answers and practical applications for any situation you might be facing, and at Bible Baptist Church, it is our desire to help you apply Bible truths to your everyday life. Some of the best and most helpful counseling you can receive is from Pastor Yoder's weekly preaching services. If you have a specific need that you would like to speak to our Pastor about, we would love to hear from you and schedule a time to meet your needs. You can email us, or call the church offices at 605.692.7156
It is our desire to see new Christians to become grounded in their faith and learn answers to their spiritual questions. When you enroll in discipleship, you will be placed in a personal class with our Pastor. The purpose of discipleship is to help guide you in your newfound faith.